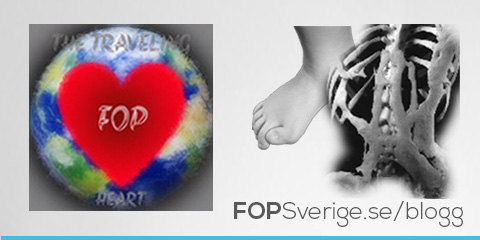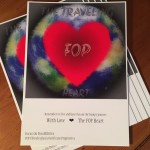 The Traveling FOP Heart & the Postcards Focus On Possibilities is a project created 2017 by Marie H. Fahlberg, FOP Sverige.
The goal is to bring people together on the FOP journey. To give an opportunity to anyone and everyone who wants to Raise Awareness for FOP to feel included and become visible on the journey. Just by take a picture together with a postcard and be featured on the IG account @thefopheart hashtag #thefopheart. Over 200 pictures of FOP patients, family-members, friends, doctors, dentists, researchers, IFOPA staff, board-members… is already up there.  Please join us to to spread positive energy & raise awareness for FOP either just by sending postcards to friends, or take a picture together with the card to be featured on the IG account.
Order by send a DM on IG, or email to Marie click here.
A package of 6 cards, 10 € / 100 SEK. Free shipping world wide.
Thank you for joining – Marie H. Fahlberg
FOP Koordinator. IFOPAs IPC representant i Sverige.
Om FOPsverige.se • Om Marie • Mail
"Fråga inte dig själv vad världen behöver. Fråga dig själv vad som väcker dig till liv och gör sedan det. För vad världen behöver är människor som verkligen har vaknat till liv."  – Harold Whitman
---
Stöd FOP-forskningen via Svenska FOP-föreningens insamling.
Bankgiro 5823-7140 • Swishnr 1236402630.